The DaVinci Professional Method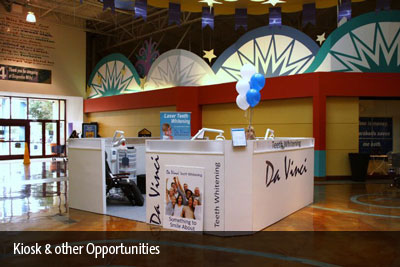 For Spas, Salons and Other
The DaVinci non-dental professional whitening process is a simple three step process. It is a combination of LED blue light, specifically designed for cosmetic laser teeth whitening, using our all natural laser whitening gel. This whitening process is designed to safely and gently remove years of staining from teeth. It is safe, effective, non-invasive, and affordable. Clients experience great results in as little as 20 to 60 minutes, with little to no sensitivity. Our cosmetic laser whitening system yields the best whitening results available in the market today. Getting started is easy because DaVinci offers everything you need.
The DaVinci Promise
The most effective products in the industry
On-going customer support
Equipment warranty
Affordable pricing
Business references
If you are considering teeth whitening for your spa or business contact us today. Find out for yourself how safe and effective our products are.
877.932.8462 | Contact us »
Clinical trials
Learn more about the clinical trials that have been conducted »
Customer Testimonials
I got my teeth whitening done at your office. Very professional and great customer service. I love my teeth and I like to keep them white. Thanks Davinci for your great products and service. I refer you to all my friends and family.
Derrik J.
Customer Testimonials
I tried for years to whiten my teeth but was always told it would damage my veneer. I was excited to find DaVinci and was extremely pleased with my results. My real teeth went from a 7 to a -1 and my Vaneer went from a 3 to a -1. I can't help but smile all the time! thank you DaVinci!!
Terra L.