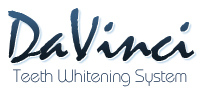 DaVinci Brite White
Naturally The Best

If you want whiter teeth and a beautiful smile, DaVinci Brite White is your teeth whitening solution. We are a professional teeth whitening service located in Knoxville, TN. & Glenwood Springs (Aspen), CO. It is the fastest, safest, and most convenient way to brighten your teeth and improve your smile. Our revolutionary teeth whitening technology, combined with our all-natural, plant and mineral based teeth whitening gel is the most effective system used for teeth whitening. A bright beautiful smile can be yours in just minutes!
DaVinci Brite White method is a light accelerated teeth whitening system that uses a conbination of LED blue light and our natural whitening gel to safely remove years of staining from your teeth. DaVinci's teeth whitening system is a convenient, safe, and painless cosmetic process that is recognized and used world-wide.
DaVinci of Knoxville & Glenwood Springs has made laser teeth whitening much more affordable and convenient! Schedule your appointment today and walk away with the beautiful, white smile you have always wanted in about an hour. We invite you to experience the DaVinci Brite White difference!
"It was great! I am very happy."
-Magaly Abreu
I purchased the home whitening kit and love it after first use!"
-C. Lindsey
Special Events
Host your own teeth whitening party and get your teeth whitened FREE! Call 1-800-509-9515, ask for details.
Coming soon! spray tanning and medi spa services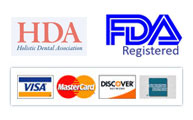 Customer Testimonials
I got my teeth whitening done at your office. Very professional and great customer service. I love my teeth and I like to keep them white. Thanks Davinci for your great products and service. I refer you to all my friends and family.
Derrik J.
Customer Testimonials
I tried for years to whiten my teeth but was always told it would damage my veneer. I was excited to find DaVinci and was extremely pleased with my results. My real teeth went from a 7 to a -1 and my Vaneer went from a 3 to a -1. I can't help but smile all the time! thank you DaVinci!!
Terra L.